Smart Oscilloscopes STO1000C Series
Micsig STO1000 series smart oscilloscopes adopt the innovative operation way, mixing full touch operation, buttons and knobs operation, and both ways mixed, which brings you a new user experience. It is not a traditional bench oscilloscope any more, big capacity lithium is a really good choice in filed using. Up to 28Mpts memory depth and maximum 80,000wfm/s capture rate help you to solve more problems.    
As an entry level oscilloscope, STO1000 series is your first choice always.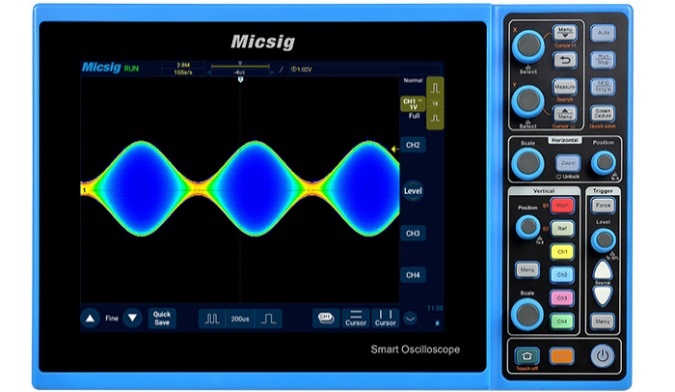 AC and DC Electronic load Model 63800 series
Key Features:
Power Rating : 1800W, 3600W, 4500W
Voltage Range : 50V ~ 350Vrms
Current Range : Up to 18Arms, 36Arms, 45Arms
Peak Current : Up to 54A, 108A, 135A
Parallel / 3-Phase Function
Frequency Range : 45 ~ 440Hz, DC
Crest Factor Range : 1.414 ~ 5.0
Power Factor Range : 0 ~ 1 lead or lag (Rectified mode)
CC, CR, CV, CP for DC Loading
Constant & Rectified Load Modes for AC Loading
Analog Voltage & Current Monitor
Timing Measurement for Battery, UPS, Fuse and Breaker tests
Measurement : V, I, PF, CF, P, Q, S, F, R, Ip+/- and THDv
Short circuit simulation
Full Protection : OC, OP, OT protection and OV alarm