MS27100A Spectrum Monitor Module
The MS27100A facilitates the identification and removal of illegal or unlicensed interference signals. By monitoring spectrum on a continual basis, problem signals can be identified as they occur in real time. Patterns of unwanted signal activity can also be examined, providing an efficient way to characterize and locate the source of the interference problem.
In addition to interference detection, the MS27100A is also used to characterize spectrum occupancy. Government regulators and operators are often interested in determining the usage rate for various frequency bands. Monitoring these frequencies provides the information needed to optimize spectrum for maximum utilization. Spectrum can be re-purposed for other applications or multiplexed with other signals using cognitive radio techniques.
Spectrum monitoring can also serve to enforce compliance with government regulations. Police, fire fighters, air traffic control, military and emergency services must all have access to communications free of impediments and distortion. Compliance with spectrum regulations is often enforced by spectrum monitoring.
With its small form factor, the MS27100A is ideally suited for placement in racks where space is at a premium.  The MS27100A also supports an IF output (140 MHz) which can be used for further processing by the user.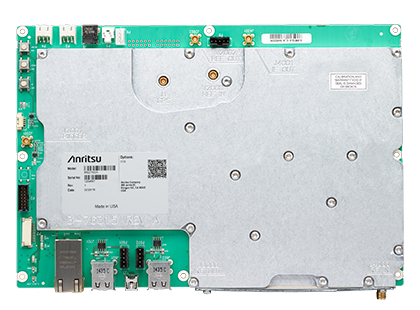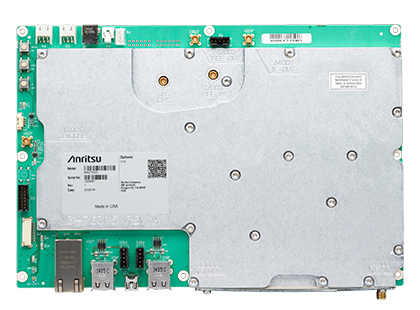 MS27100A Spectrum Monitor Module
Features
9 kHz to 6 GHz
Sweep speed up to 24 GHz/s
Integrated web server to view, control and conduct measurements via web browser
Watchdog timer to insure long-term stability for remotely deployed monitors
Low spur levels for accurate signal discovery
20 MHz instantaneous FFT bandwidth
Application
Detection of illegal or unlicensed AM/FM/Cellular broadcasts
Sensitive site monitoring (national borders, military facilities, nuclear power plants…)
Airport monitoring (with communication frequencies often adjacent to FM bands)
Monitor jails/prisons for illegal broadcasts
Positive Train Control (PTC), insure clear communication channels for trains
Cable TV, to mitigate leakage to outside environment and leakage into cable system
Government regulators enforcing spectrum policies