Programmable DC Electronic Load - (Economical) Model 63200E Series
The 63200E series are high power DC loads that include a choice of three operating voltages, 150V, 600V and 1,200V, with power levels from 2kW to 24kW and up to 2,000A in a single unit. Power levels can increase up to 240kW when multiple units are paralleled.
These high power loads are designed for testing a wide range of EV products including DC charging stations, car battery discharge, on board charger power components, and other power electronics components. With its high power capabilities, parallel control and dynamic synchronization functions make this load ideal for automotive batteries, fuel cells and more.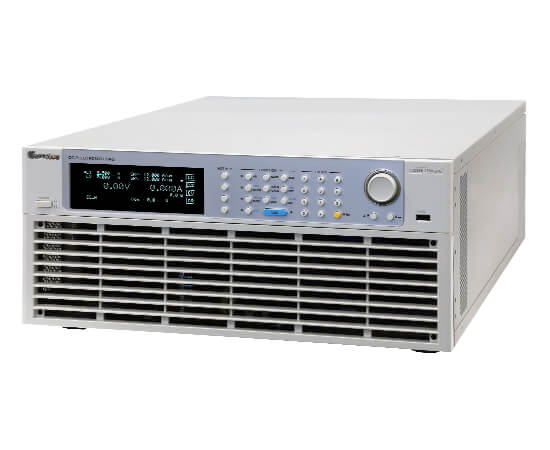 Programmable DC Electronic Load - (Economical) Model 63200E Series
Key Features:
Rated power: 2kW, 3kW, 4kW, 5kW, 6kW, 8kW, 10kW, 12kW, 15kW, 18kW, 20kW, 24kW
Voltage range: 0-150V, 0-600V, 0-1200V
Current range: 2000A max.
CC, CR, CV & CP operation modes
Up to 10 units master/slave parallel control
Synchronous control in static and dynamic loads
CZ mode for turn on capacitive load simulation
Real time power supply load transient& response simulation & Vpk+/- measurement
User programmable 255 sequential front panel input status
Ultra-precision voltage & current measurement
Timing & discharging measurement for batteries
Short circuit simulation
Smart fan control
Full protection: OC (adjustable), OT, OP (adjustable) protection & OV warning, >polarity reverse alarm
Standard USB, optional Ethernet/LXI and GPIB interfaces