Handheld Oscilloscopes MS300 Series
Description
If you want to buy an isolated handheld oscilloscope with a low budget, MS300 is your best choice absolutely.
In handheld oscilloscope market, I am afraid that only Micsig handheld multi-function oscilloscope can be regarded as a true oscilloscope and others can be called scope only.
Moreover, it's function no less than desktop oscilloscope, as it designs lightweight and uses double injection plastic mould making oscilloscope high IP level; Real leather belt design, exclusively detachable battery design & supporting indoor & outdoor display mode make it become your good assistant in field working.
Using 5.7 inches 640*480 pixels industry TFT LCD touch screen; Supporting button, touch and scroll wheels operation mode; Integrating scope, meter & recorder in one unit; Up to 50,000wfm/s capture rate & 240Kpts memory depth; Supporting including CAN,LIN,SPI,I2C,UART  serial bus trigger & decode functions.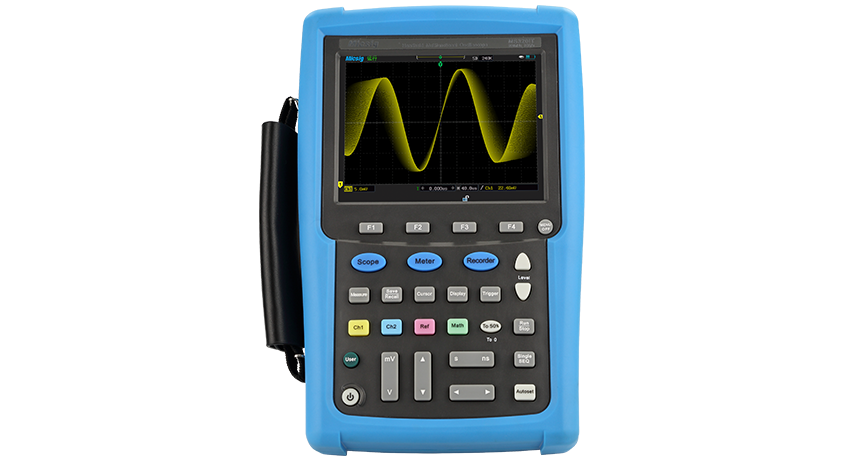 Handheld Oscilloscopes MS300 Series
Features
Isolated Input Channels
Serial bus trigger and decode
50K wfm/s capture rate
Display
31 types of auto measurements
Indoor and outdoor display
High quality accessories probes
Free Scopesuite software
Detachable battery