Bench-Top Constant Temperature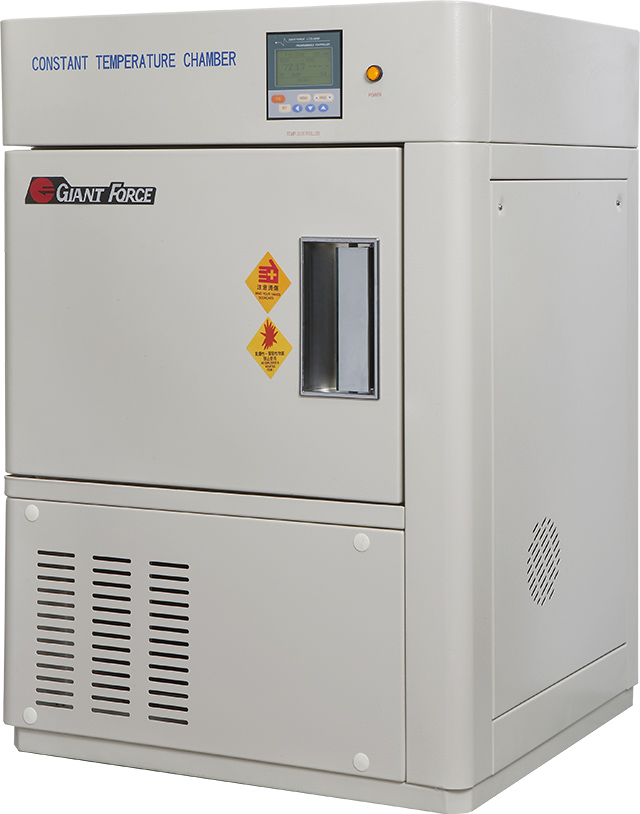 Temperature Range: -35℃ ~ +150℃
Heat extraction is from the top of the unit, which reduces the amount of space needed and allows maximum heat extraction efficiency.
The convenient, original door handle design makes the door easy to open and prevents vibration when opening it.
Adopt the liquid-crystal 3.1" LCD-9531 controller. English display.
Provide the display temperature, current running program and transferred into curves immediately.
The door seals use a P.P. non-metallic heat insulation material, which reduces energy consumption by one quarter and provides more effective control.
It could sign in 10 patterns x 100 steps. Each pattern can be executed up to 999 times, the maximum execution time of each step reaches 99 hours and 59 minutes.
PID+SSR micro-computer control, operation easy and steady.
The temperature can be controlled by slope, each pattern can be linked to each other and executed.
Equipped with safety testing device to monitor main parts of each system. When trouble occur, such as overheating, etc…The related information would be displayed on the controller and power would be cut off.
Chamber can be stared on preset time .Set the start time YY/ MM /DD /HR / MIN
Convenient operation on shifting between fix and program. The maximum time of fix operation can up to 9999 hours and 59 minutes.
Equipped with 10 year memory device in case of power failure. There are 3 modes Hot, Cold and Stop for restarting the machine.
Equipped with Timer Signal Relay * 2 sets which can execute start/halt time series planning of external components.