Walk in Environmental Test Room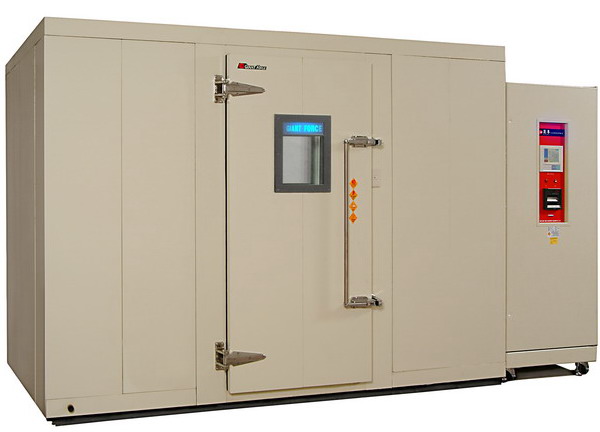 Stainless steel #304 interior and painted galvanized steel exterior for long life and beautiful appearance.
Fitting the large number or volume testing.
Power all linking control to provide best safety.
The internal volume may be randomly enlarged and contracted which design is depending on the environmental requirement of the user. And move would be much fast when customer want to change to another factory.
Adopt the Japanese Micro-Computer control system of English/Chinese display with big size LCD (320*240 dots). High function and simple to operation.
Provide with RS-232 communication interface device, capable of linking with computers to control, edit, record, and connect timer signal relay.
Optional Accessories:
CF Device.
Low Humi. Dehumidifier.(15℃ 5%RH)
Pass Room (Air Lock)
Double-Wing Door (W120 × H180cm)
Reverse Osmosis Water Purifier
RS-422; RS-485; GPIB-IEE488 Communications Interfaces.
Operating/Record Software For Windows.
Remote Control System