Temp. & Humi. Chamber for LCD.(Large Viewing Glass)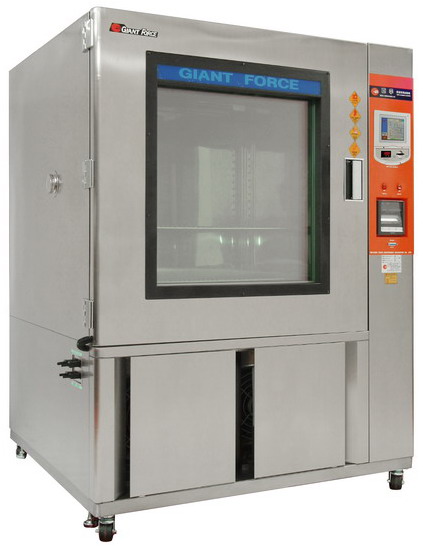 Target Industry: TFT LCD PANEL, TFT LCD BACKLIGHT,OLED, LTPS..
Friendly and easy-to-use controller.
Color touch panel made in Japan can switch Chinese / English display. Powerful function and setting easy.
System capacity: It could sign in 150 patterns × 1500 steps, step can be optionally divided and pattern can link up to each other.
Data setting: Touch panel display, easy operation, built-in management system of data content.
Curves drawing: When temperature, humidity and times are set up, the data can be immediately transferred into curves, actual operating curves also can be attained during operation.
Error tracing: Historical fault report can be displayed, such as the reasons and occurring time
External protection: Electronic over-temperature protection is separated from the master controller for setting the upper temperature limit of the tested specimen.
Communications interface: Standard RS-232 and RS-485 interfaces can link to PC for network administration and control.
USB device: Optional 1GB memory flash (USB) card can be used to replace the conventional expensive paper recorder.
With the self-diagnosis function, internal recording can be optionally selected.
Power source of specimen can connect and control with chamber to meet safety.
Wider viewing glass to check the situation of specimen easier, dimension is 74㎝(W) ×76㎝(H)
Advanced fog-proof design(no wiper) can observe the situation of specimen clearly.
Thoughtful-design of water tank, make it easy to take out for adding water.
Optional Accessories:
USB device
Temp./Humi. recorder.