Electrodynamics Type Vibration Tester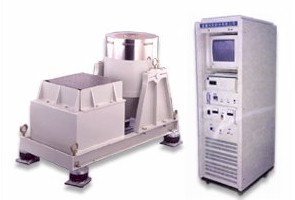 The mass of armature is light. The stiffness of armature is high. The axial resonance frequency of armature is over 4000HZ.
Utilizing the computer on line control and inputting data for immediate storage facilitate the control effectiveness and the control curve display.
The various parameter such as vibration frequency, displacement, velocity and acceleration can be monitored during the operation.
The design of low resistance and high performance is able t enhance the efficiency and to lower the cost of testing.
The stray magnetic field of the vibration generator is little. This stray magnetic field doesn't disturb the test samples which are sensitive to magnetic field.
The reliability is high. The rate of fault is low.