Combined Cyclic Corrosion Tester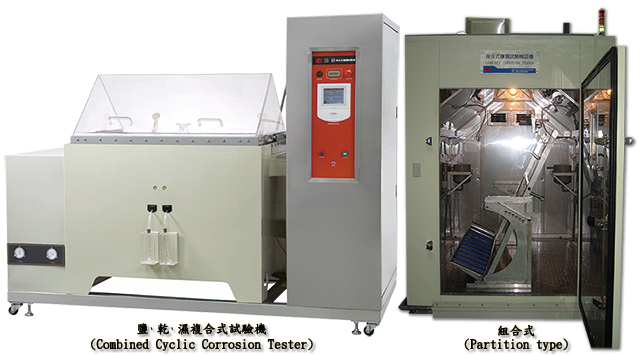 Programmable color touch panel LCD screen controller, it can be set temperature, humidity, aridity and air, the tester will simulate and combine salt spray, dry heat, high humidity and its sequence can be set at random and repeated cycling, the maximum cycle is 9999 cycle.
It is suitable for automotive components, air material, construction material, electrodeposition paints, Electricity machine, to simulate the changeful environment condition to test.
The opening method of cover is pneumatic cylinder, effort saving and convenient.
RS-485 communication interface.
Optional 2GB SD card temperature and humidity recorder device.