Thermal Shock Tester for LCD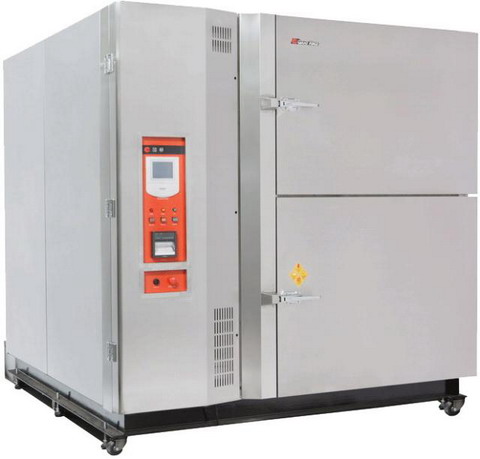 High formula memory capacity can be set to 120 patterns. The maximum cycle's setting is 9999. The maximum setting time of each pattern is 9999Hrs 59Mins.
Provide with RS-232C communication inter face device, capable of controlling/editing/recording with the computer. Two sets TIMER SINGAL RELAY use convenient
Both 2 zone and 3 zone shocks can be chosen.
The color touch panel control system was made in Japan can display Chinese/English.
Adopt refrigerant HFC of environmental protection high efficiency for ultra-Low temperature freezing system.
Have paperless record and can display testing curve immediately.
Mechanism recover time within 5 seconds can complies with test standards.
Software is completed for operating, setting and recording with Chinese/English display.
Optional Accessories:
Temperature recorder.
LN2 rapid pull down temperature control system.
RS-485 communication inter face device, capable of controlling / editing / recording with the computer
Fixture's rack for TFT LCD exclusive use.