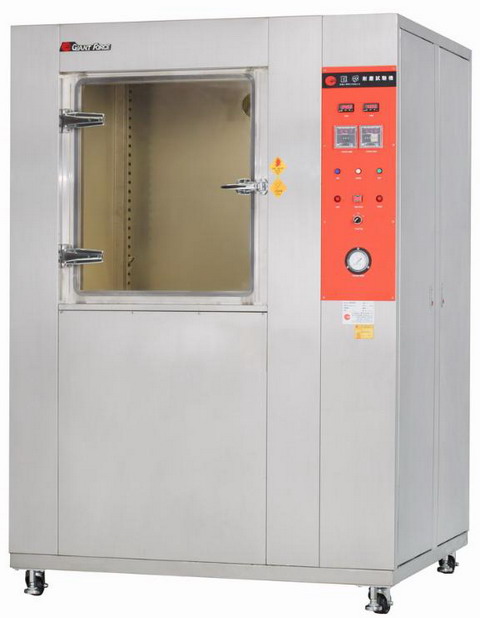 Provides a ready-made solution to common dust tests for automotive and electronic industry requirements.
Suspension dust-proof test.
Adopt large viewing glass(Size: W60㎝×H70㎝) can let operator see the specimen clearly.
Use electronic sensor and humidity displayed in the control panel directly
Digital setting, operating easy, maintenance quickly.
Model GSDT-1000-C for IEC-529.