Communication of Environmental Test Chamber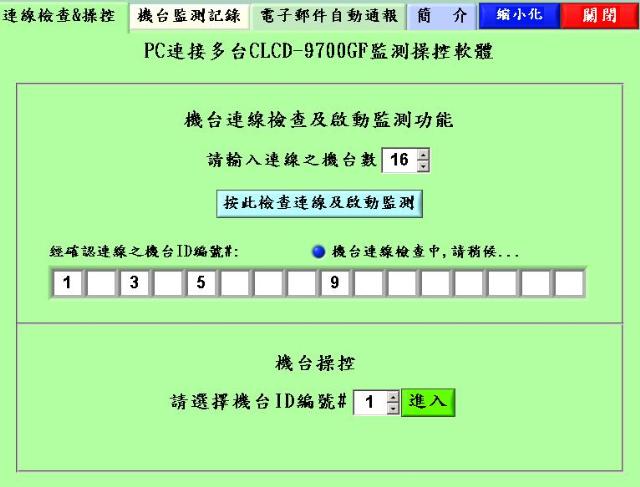 Monitoring and control the Giant Force chamber via the Internet / Ethernet, Maximum can connect and administrate 16 sets at the same time.
Friendly networking software, use easily.
Except for monitoring the operating situation, it also can running, stopping and setting the program of equipment depend on limits of user's authority
Software can obtain programmed patterns / steps from controller directly or edit patterns / steps then send back to controller.
All programmed patterns / steps can save in user's computer.
Internet technique to replace RS-232 or RS-485 system, convenient user's to operating at anytime around the world.
Software has English / Chinese display and can save or print the data, including test value, curve.
Don't worry the memory capability not enough, all data can save in user's computer.
Software will mail the error message to user automatically when chamber over-temperature, malfunction or power failure.
Can setting the temperature limitation of equipment. It will cut-off power immediately when over-temperature.
User can make an appointment for stopping time of equipment.
Can setting the limits of user's authority.