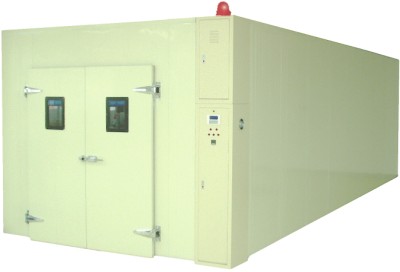 Use Burn-In to test semi-finished & finished products and cull failure parts. Promote the quality and reliability of products.
Mainly to test Computer, Server, Monitor, Power Supply Electronic Switching and other electronic industry
To design based on customer required dimensions and comply with plant removal due to expansion.
The power source of testing and safety protection device will be simultaneously controlled.
Use Heating Box and Flameproof Heater design. P.I.D. calculation provide with safe, stabilize and reliability.
In-door safety bolt allows opening the door from indoor to protect user's safety.
Designing exhaust fan protection device and flameproof of pressure hole for safe guarantee.
Controlled by micro computer digital LED and Timer can provide accuracy of test.
Optional Accessories:
Temp./Humi. recorder
Trolley