Programmable Temp. & Humi. Chamber (SP)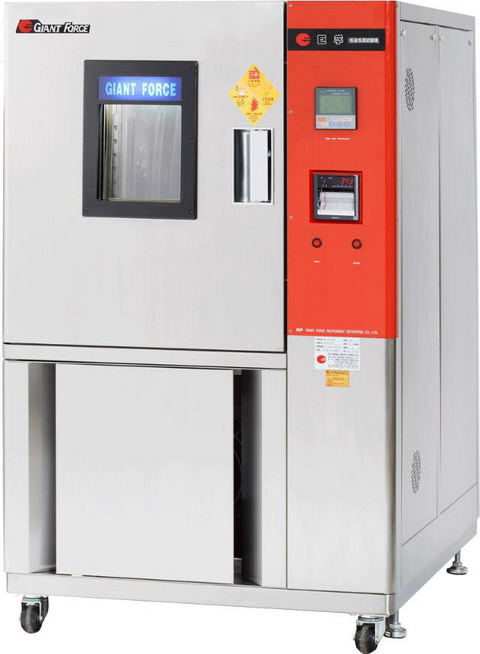 Heat extraction is from the top of the unit, which reduces the amount of space needed and allows maximum heat extraction efficiency.
The door seals use a P.P. non-metallic heat insulation material, which reduces energy consumption by one quarter and provides more effective control.
Easy-to-use water supply method permits automatic water recycling; the unit also comes equipped with a filtering device.
The convenient, original door handle design makes the door easy to open and prevents vibration when opening it
Adopt the Liquid-Crystal 3.1" LCD-9530 conversation mode by English words and data screen.
10 pattern 100 steps in memory. Each pattern can be executed up to 999times, the maximum execution time of each step reaches 99 hours 59 mins.
Equipped with safety testing device to monitor main parts of each system. When occurs trouble, such as overheating, water lacking, etc…The related information will be displayed on the controller and the power would be cut off.
Chamber can be started on preset time. Set the start time YY/MM/DD/HR/MIN.
Convenient operation on shifting between single-step control and multi-step program. The maximum time of single-step operation can up to 9999 hours and 59 mins.
Provide the display temperature, humidity, current running program and transferred into curves immediately.
Optional Accessories:
Low Humi. Dehumidifier.
Inner Door With Operating Ports.
Temp. / Humi. Recorder
Reverse Osmosis Water Purifier
RS-485 interface can link to multi-PC for netword administrator and control.(MAX:30 set)
Software for record data.
LN2/LCO2 fast-cooling System.