Drop Tester (Pneumatic Type)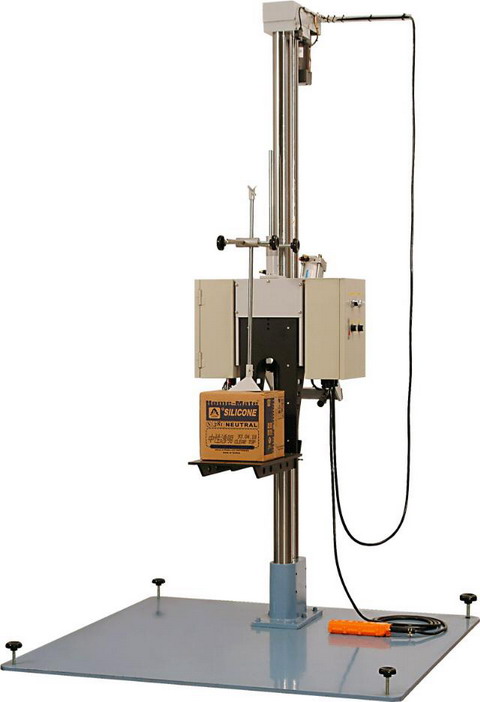 Testing result can provide the reference of packing design of product buffer, packing material choice, anti-impact design of packing and drop test.
The main axle of tester used ψ80mm+ψ50mm dual axle rode, high precision and good stability.
Power failure safety design, it will be kept the original condition under power cut and the swing arm will not break away unusually.
The tester has set the limits upward and down, will not across safety range when testing.
Using Single arm type support specimen.
The pendulum arm system controlled by pneumatic pressure, can free adjust the pressure acceleration 2G at least by testing weight.
The testing specimens are electronic parts, finished products or the corner, edge and face of the package container.
buffer design, the pendulum arm action is mute and steady, doesn't have huge noise.
Optional Accessories:
Dropped shock analyze instrument with the analyze software of three axial mini-ICP accelerometer.