DLLYS-QDT242 The Group Control Multi-layer Elevator Training Set
Electrical control system of teaching elevator uses PLC and AC variable speed frequency control, greatly simplifying the composition of its hardware structure than the actual elevator, it has the functions like automatic leveling, automatic opening / shutting doors, forward in response to the call signal inside and outside the cabin, fire control, elevator safe operation protection and some special features like stop, emergency stop, maintenance, slow uprising and slow down. We can get the position detection of the elevator cabin and the elevator floor signal from the rotary encoder which is mounted on the cabin roof and connected to the traction wheel, to get rid of the complex line system which rely on the relay and contact switch, and optimize the circuit greatly and improve the system's reliability, meanwhile it is easy to repair.
Software and hardware of simulation teaching elevator both adopt open architecture.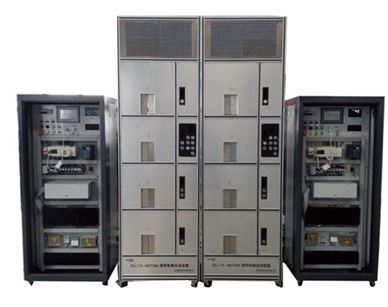 Input power: AC 380V±5%( three-phase,five-wire ) 50Hz/60Hz
Rated power: ≤ 1.5KW
Frequency converter: RD740 0.4KW AC380V
Total dimension: 2540×660×3000mm
PLC : Mitsubishi FX3U-64MR
Floors: Four
Traction machine power: 95W/AC380V
Optional
Computer desk
Configuration software
Wireless controls
GSM control