DLFA-5DPR-A Five Axes Pneumatic Robot Training Set
The system consists of aluminum alloy training platform, the robot body and the operating portion.
The system integrated pneumatic system, sensor system, electrical control circuit, microcontroller programming, GRAF language program, PC debugging.
Three control methods: MCU or PC or PLC (without PLC). Change control methods by knob.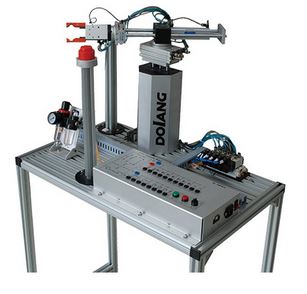 Total dimension: 760×580×1366mm
Input power : single-phase, three-wire AC 220V±10% 50Hz/60Hz
Output power: DC 24V safety terminal output
Capacity : < 500VA