DLDJ-BJ1 Step Motor Training System
The system uses modular control hanging box. with flexible control mode, the power supply,stepper motor drive, signal switch module is mounted on aluminum panel, to change the position of the system according to the experimental needs.
Actuator drive ball screw turn round by a stepping motor, control the car forward more precisely by using a rotary encoder signals.
Students can learn: the principle of stepper motor, shaft drive control, controller and controller wiring, position control of configuration the pulse number, sequence control.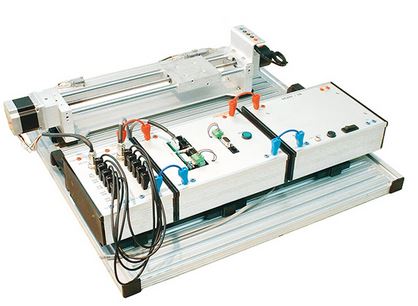 Total dimension : 600×450×150mm
Input power : single-phase, three-wire AC 220V±10% 50Hz/60Hz
Output power : DC 24V safety terminal output
Capacity : < 500VA