DLPLC-DCD1 Belt Drive Training Equipment
The device is the training system which set PLC, proximity sensors, DC reducer motor and limit switch, electromagnetic valve, pneumatic etc organic combination in one, through the sensor signal acquisition, PLC programming, control the DC speed motor switch quantity, control temporal logic, realize automatic feed control function.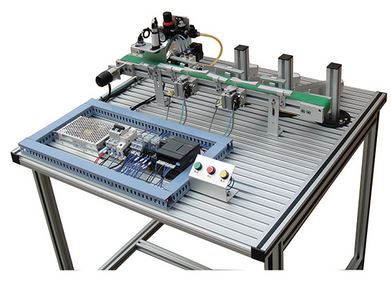 Input power: 24V DC
Working Condition:-10℃~40℃
Training platform uses special mold profiles, by anodic oxidation spraying process, it has scientific structure and beautiful shape. The base has the regulator to keep stable; The shelve uses aluminum alloy structure (surface electrophoresis processing); Device uses the custom open mold safety test wire and connectors, more than the United States military MIL standard and international IEC standard. Hand touch does not get an electric shock.