DLMPS-400A Mini Mechatronics System
The system is composed of distribution station, testing station, handling station and sorting station.
PLC is master controller, realize configuration monitoring by the PC.
An external interface for different types of PLC, can carry on secondary development.
External interface can connect with MCU to program and control.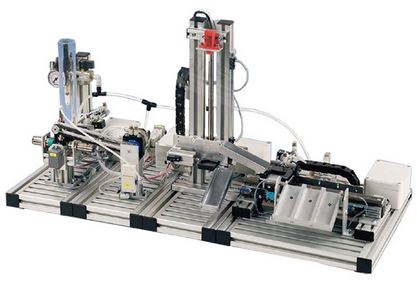 Total dimension: 3600×790×1280mm
Input power : single-phase, three-wire AC 220V±10% 50Hz/60Hz
Output power: AC 220V safety socket
Capacity : < 2KVA