DLFA-MPS-A Miniature multi-function Electromechanical Integration Design Training System (Advanced)
This system consists of distribution unit, transmission unit, sensor unit, sorting, pallet units, I/O control and interface unit, air filtration components, etc.
This system is the training system which can simulate the industrial site process conditions, and it can identify and detect and automatic classify different types of workpiece.A large variety of sensors applications to achieve the workpiece detection and identification. Then finish sorting the workpiece through the transmission mechanism and sorting mechanism.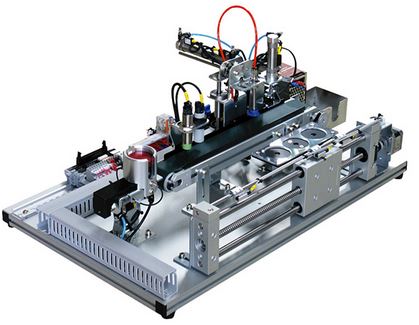 Total dimension : 650×400×300mm
Input power : single-phase, three-wire AC 220V±10% 50Hz/60Hz
Capacity : < 500VA