DLDJ-DSPM110 Servo Motion Control Trainer
DLDJ-DSPM110 servo motion control trainer simulates engraving machine and marking
machine processing environment, display servo motor accurate positioning performance.
Equipment is composed of training platform, pallet, servo unit, electric and pneumatic
devices etc. Its Control system is composed of PLC module, operation button module, servo drive module, pneumatic module and various sensors etc, can combine, assembly and debugging flexibly according to training requirements. During the application process, will adopt application technology like motor drive, mechanical transmit, pneumatic control, PLC, sensors involved in mechatronics professional discipline.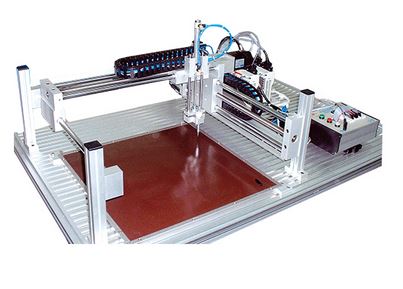 Position control and speed control driver
Free movement under X-Y coordination
Stable Aluminium frame
Cylinder and solenoid valve