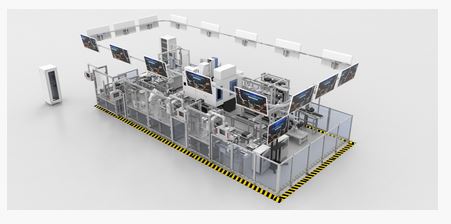 Smart Manufacturing (photo frame) Automated Production Line System
The features of the training system:
The equipment is complete, which can be applied to the production, application and training of different processes such as storage, machining, marking, 3D printing, assembly testing, packaging and transshipment of three kinds of photo frames.
The process unit has a clear distribution and modular design, which is convenient for observation, debugging and teaching guidance in the production process.
Flexible connection between processes, which can adapt to the simultaneous production of various products and the adjustment and switching between product processes.
Fully automatic control, automatic production and demonstration according to the set parameters.
MES intelligent management, which can comprehensively manage the materials, finished products, production, equipment, personnel, orders, etc.
practical production design, can be applied to the actual production of photo frames.
Factory layout, high security, humanized control station to ensure full monitoring of equipment movements.
PLC training;
Industrial robot installation, debugging and programming;
HMI embedded touch screen application;
Application of bus communication technology;
Industrial automation network applications;
The application of PLC program control technology;
Industrial electrical control technology and applications;
Application of motor drive technology;
Principle and application of servo control system;
Application of motion control systems;
Machining technology and CNC machine programming;
Pneumatic deburring, grinding principle and application;
Principle and application of UV marking;
Laser marking principle and application;
Principle and application of automatic labeling machine;
3D printing principle and application;
AGV trolley control system application;
Application of product assembly technology;
Principle and application of visual inspection system;
Pneumatic execution and control technology;
Fixture tooling design and application;
Flexible intelligent manufacturing system design;
Application of industrial engineering technology;
Instrumentation use;
The application of MES production management system in intelligent manufacturing;
The application of video surveillance systems in industrial production;
Industrial production safety protection technology and civilized production.