Nvis-102 Klystron Power Supply
Klystron Power Supply Nvis 102 , is a state-of-the-art solidstate, regulated Power Supply for operating low power Klystrons.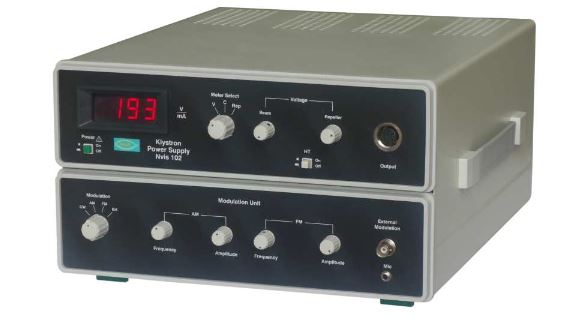 Regulated Beam Supply and Repeller Supply voltages.
LED Digital meter for Beam voltage, current and Repeller voltage.
Compact and Reliable.
Modular construction for easy maintenance.
In addition to AM and FM modulation of beam current, a provision for external modulation is provided.