DLFA-5DPR-B Five Axes Pneumatic Manipulator Training System
The whole system composed of operation parts and control part of manipulator.
Manipulator working part composed of five axis stepper motor, conveyor device, mechanical gear unit, position sensor, electric gripper, signal switching device.
Manipulator control part adopts three control modes (PLC control, MCU control, PC control). The whole system is an open modular structure training platform, it can be combined according to different training requirements.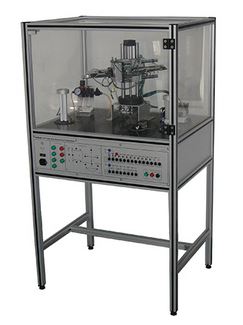 Total dimension: 500×300×1150mm
Input power : single-phase, three-wire AC 220V±10% 50Hz/60Hz
Output power: DC 24V safety terminal output
Capacity : < 500VA