Scientech-2610 Project Board
Scientech TechBooks are compact and user friendly learning platforms to provide a modern, portable, comprehensive and practical way to learn Technology. Each TechBook is provided with detailed Multimedia learning material which covers basic theory, step by step procedure to conduct the experiment and other useful information. Scientech 2610 Project board enable students to make their OWN circuits and performed the experiments as they desire. This techbook contains one fixed and two variable Power Supplies. It is very useful for project testing. This new series of Project board also called Bread Board techbook have built in DC Power Supplies, and place for placing the Breadboards. They come with connecting patch cords for making inter connections. These boards are very useful for fabrication of circuits board build & connection the Power Supply from the same board.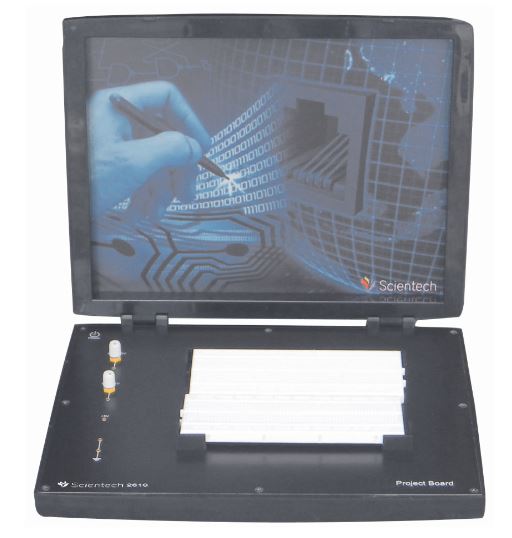 Fixed +5V Power Supply.
Variable +/-15V Power supplies.
Bread Board Unit.